Calendar - Introduction
This module will allow you to view scheduled events or tasks in the form of a calendar. The calendar view can be modified due to the time interval. The available views are:
Monthly,
Weekly,
Daytime,
List.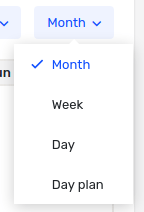 Each user can add any number of calendars, marking them with an appropriate color. While using it, it can modify the visibility of each of them, thus affecting the readability of the calendar. By default, each user has two calendars.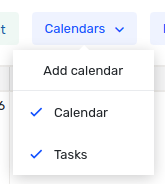 The first was called Calendar. It contains all the events added within the application. The second named Tasks is responsible for displaying all tasks assigned to the user.