Vacation application
This example shows how you can use a task template for an employee's leave request, thus forgoing the traditional paper version.
Problems
Paper filing requires advance planning and the presence of the required people in the company.
Requires individual notification to HR of planned leave.
Extended time for supervisor's decision.
Problem when working remotely.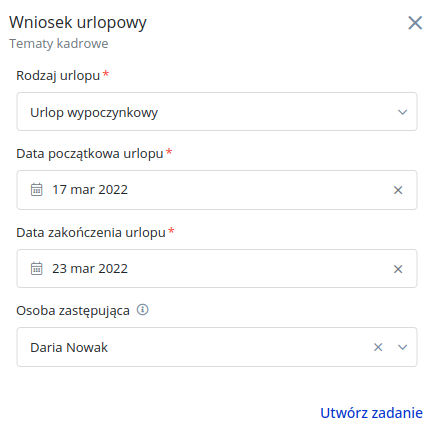 Everything you need
Form for creating a task
The basic application form contains only four fields. The most important are the start and end dates and the reason for the leave - essential information for HR when completing the documentation. In addition, the replacement person who will take over the employee's duties during the absence will also be useful information.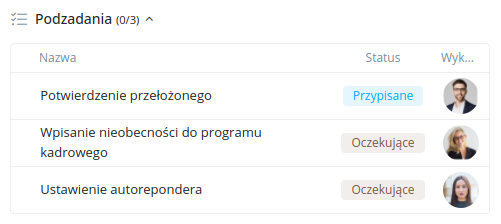 Divide and conquer
Phase breakdown
In this case, the various steps are dependent on each other. The first necessary for the others to take place is the approval of the supervisor. This is followed by a task for HR with the need to enter the leave information into HR software and the setting up of an autoresponder by the employee going on leave.
Benefits
Ability to submit leave request/approval even while working remotely or being present outside the company.
Automatic transfer of necessary information to HR upon approval of the request.
Speed of information exchange.
Easy access to employee leave history for both employer and employee.