An app that grows with you
The ability to actively manage modules allows you to configure the application to use the necessary functions at any given time. Thanks to this, unused modules will not interfere with the interface, and thus its operation will be more pleasant. If you need to use a new module, you can activate it with just a few clicks.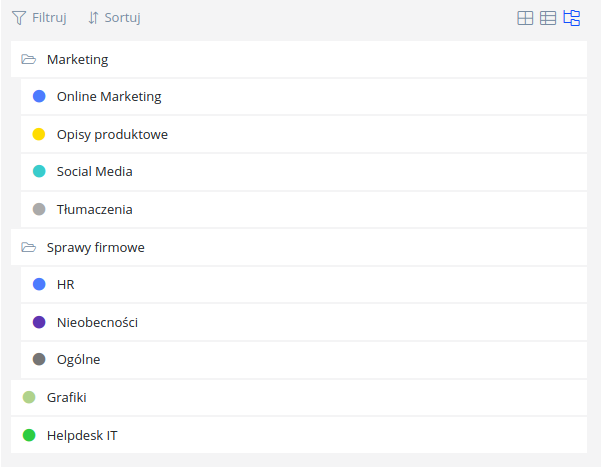 Order
Projects
Thanks to the powerful projects module you can model any hierarchy of your company and assign access to particular resources to appropriate people. This will allow you to ensure that each team has its own space to work. In addition to this, you can also restrict access to individual tasks, leaving it only to those who are committed to the execution.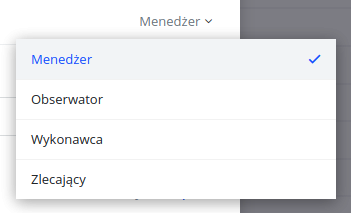 Access protection
Eligibility levels
There are several permission levels in the application. Each of them is configurable. It means that for a given level you can set a range of available options. It gives you a possibility to define who can edit the content, tasks' deadlines, influence the order of task execution or even delete the task.
Control of workflows
Data flow
To be fully flexible we also allow you to change the status flow. Taking into account the level of authorization for a given project space or user role you can define status transitions.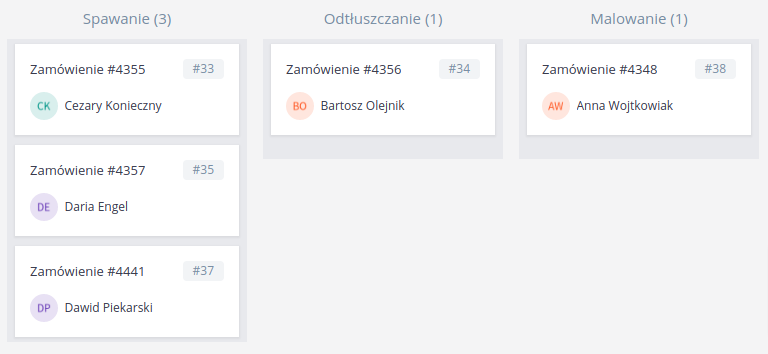 Customize to suit you
Custom statuses
Do you run a specific business where tasks cannot be marked as solved because they go through a series of activities? Take advantage of the option to define your own labels, which will be appropriate for the activities of your team, e.g. welding, degreasing, painting, drying.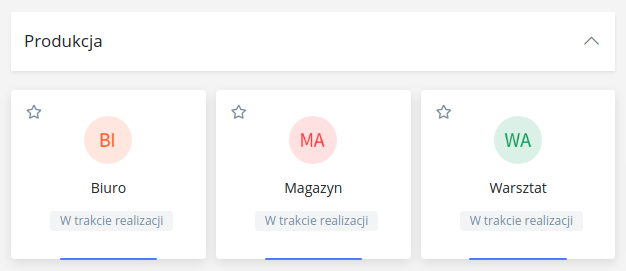 Easy to manage
Multiple scenarios in one application
And now for the most important part. You don't have to limit yourself to one scenario when configuring access, permissions, flow or labels. You can define several different schemes for individual project spaces. Thanks to this you can easily separate two teams whose way of working is diametrically different, e.g. an office and a workshop.