Keep your finger on the pulse when working remotely
Nowadays, where remote working has become popular, the Fortask application will be perfect for coordinating activities for a dispersed team. By ordering tasks and communicating in one place you will have everything under control. No topic will be missed or overlooked. The application will make sure that you do not miss any binding deadlines and that you meet the deadlines together with your whole team.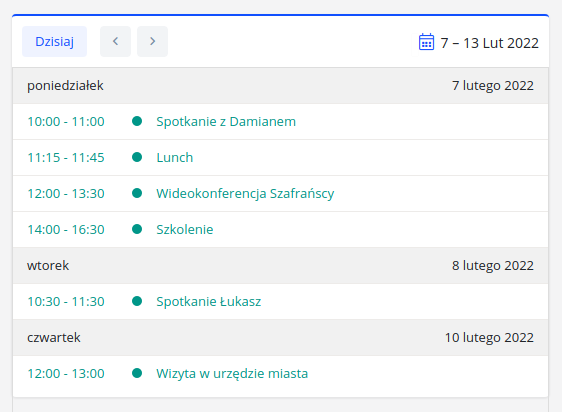 Your schedule
Use the calendar to schedule meetings
Use the built-in calendar to schedule meetings. With the option to confirm meeting attendance, you will be able to confirm the number of participants and reschedule to a more suitable date if necessary. You can also integrate your calendar with other services and have all your data in one place.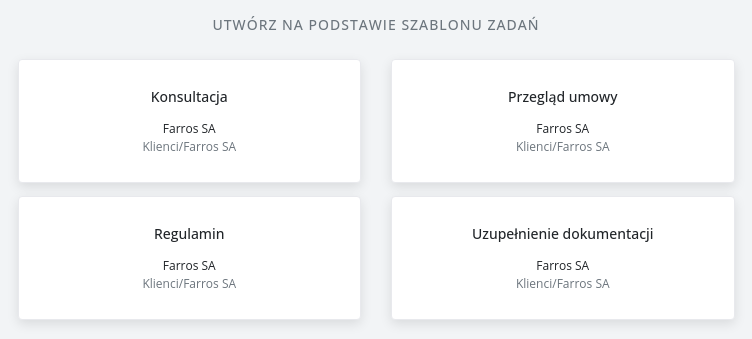 Simplicity and standardization
Order work conveniently using templates
With task templates, you will be able to prepare the right forms for each type of request. This will allow you to avoid problems with errors during the assignment. In addition to specifying the type of input data, you will also be able to define the solution path with a breakdown into individual stages, which will undoubtedly affect the efficiency and ease of use for everyone.
High availability
Work from anywhere
No matter where you work, you can use the Fortask application. The support of the interface in Polish, English, Spanish, French, Russian and Czech will certainly come in handy if you have an international team. Additionally, if one of your employees lives in a region with a different time zone you can configure it in the application. Thanks to this, yours will be synchronized and deadlines or meetings will always be the same.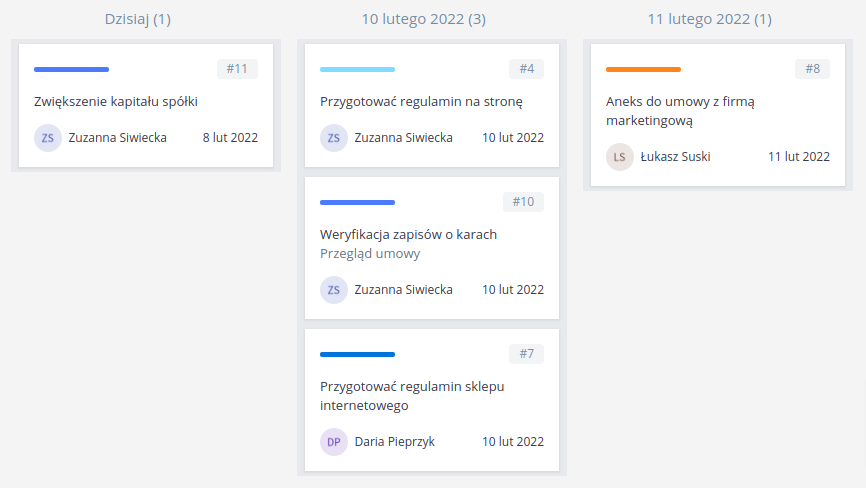 Work planning
Use the work plan to schedule your work
Depending on the specificity of work, you can create work plans and determine the order of work, along with control over the workload of individual people. This is especially useful when the team works in an organized manner, implementing the steps in accordance with the adopted schedule.