Recurrence task
If your work happens to have tasks that are repeated every certain time, you can use the option of cyclic tasks. This way you will be able to define automatic creation of tasks every specified time. You can create tasks every few days, every week on specific days of the week, every number of weeks, years. You can easily create tasks related to e.g. tax payment on the 20th of each month or preparation of a report on the last day of each month.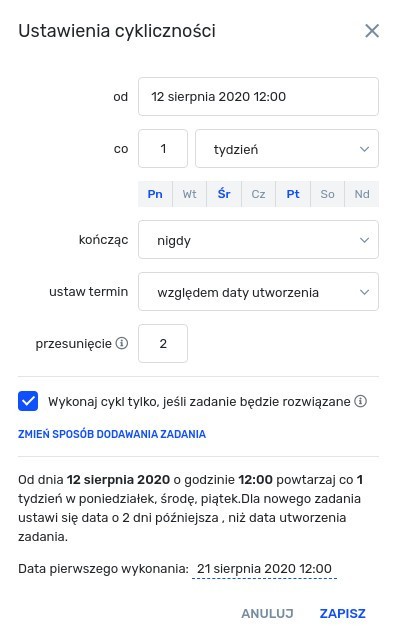 In addition to the basic options for cyclic settings, you can make the execution dependent on your status. Additionally, you can also influence what data from the source task will be copied to the new one. You can copy it:
watchers,
related tasks,
related projects,
tags,
subtasks with contractors,
subtasks with default settings according to the template selected in the task.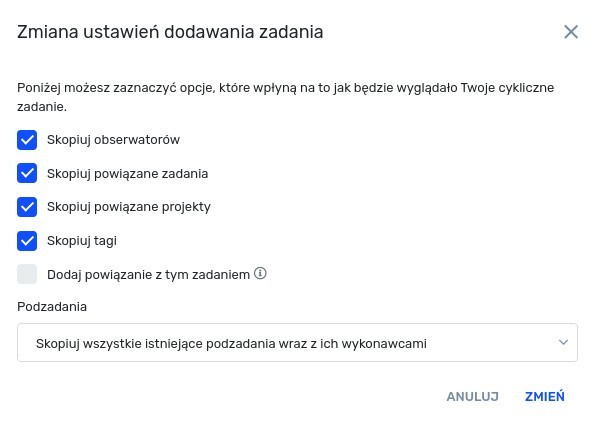 All this with a few clicks. After creating a schedule, you can change its settings at any time.
Find out what the other features do