Channels
Imagine you have to discuss an important topic with a larger group of colleagues or choose one graphic from many prepared by the graphic designers. In each case this requires a longer conversation with the exchange of opinions. In such a case the channels will work perfectly. Thanks to them you will create a discussion channel, and then by placing a text message together with multimedia files you will exchange your observations with the rest of the team.
Two types of channels are available:
Public - will be visible for all users.
Private - you decide who can become a member of the channel by giving it a role.
Within the channel members can add posts, comment, add reactions and attachments. Additionally, you can define whether users within the channel can add posts and comment. Notification settings can also be defined within individual channels.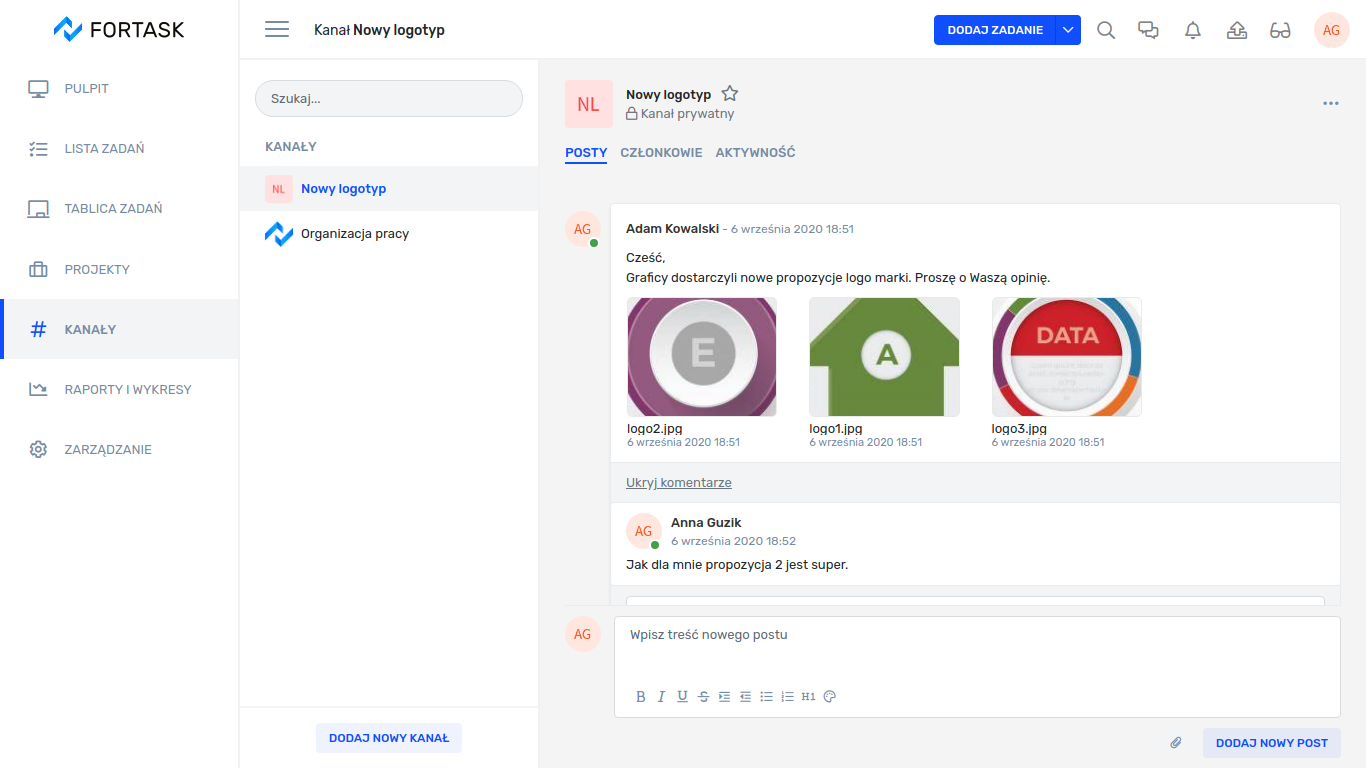 Find out what the other features do